Pros and Cons of Landscape Fabric
Dandelions, crabgrass, and clover can quickly make your beautiful backyard a frightful sight. Prevent these pesky weeds from taking over your vegetable garden and ensure your flowering perennials are the main focus by keeping weeds at bay. In this article we'll cover the benefits of landscape fabric and explore some biodegradable alternatives to landscape fabric.
What is Landscape Fabric?
Landscape fabric is a woven material used by landscaping professionals and home gardeners around trees and in flower beds to protect them from weeds. The fabric is rolled out and held in place as trees, plants, and flowers are added. Then, the fabric is topped off with wood chips, rock, or another type of mulch.
Pros of Using Landscape Fabric
You probably know that landscape fabric is a proven way to prevent weeds for more than one growing season. Installing it in your yard before planting trees and flowers will greatly reduce the number of weeds that grow in that area. When fewer weeds pop-up in your yard, you spray fewer harsh chemicals managing them and spend less time pulling them by hand.
But beyond weed control, landscape fabric has several other benefits. By creating a barrier above the soil, landscape fabric can help the soil retain moisture, reducing the amount of water needed to keep your yard looking great. And, this same barrier prevents mulches — from wood chips to river rocks — from sinking into the soil.
While landscape fabric offers several benefits, it also has some disadvantages.
Cons of Using Landscape Fabric
When it comes to weed control, landscape fabric is most effective stopping the weeds covered by the fabric from sprouting. It does not do much to stop the weeds that land in your flower beds when your daughter makes a wish and blows dandelion seeds to ensure it comes true. And fabric won't prevent a strong Midwestern wind from depositing weed seeds from an empty field down the street in your backyard.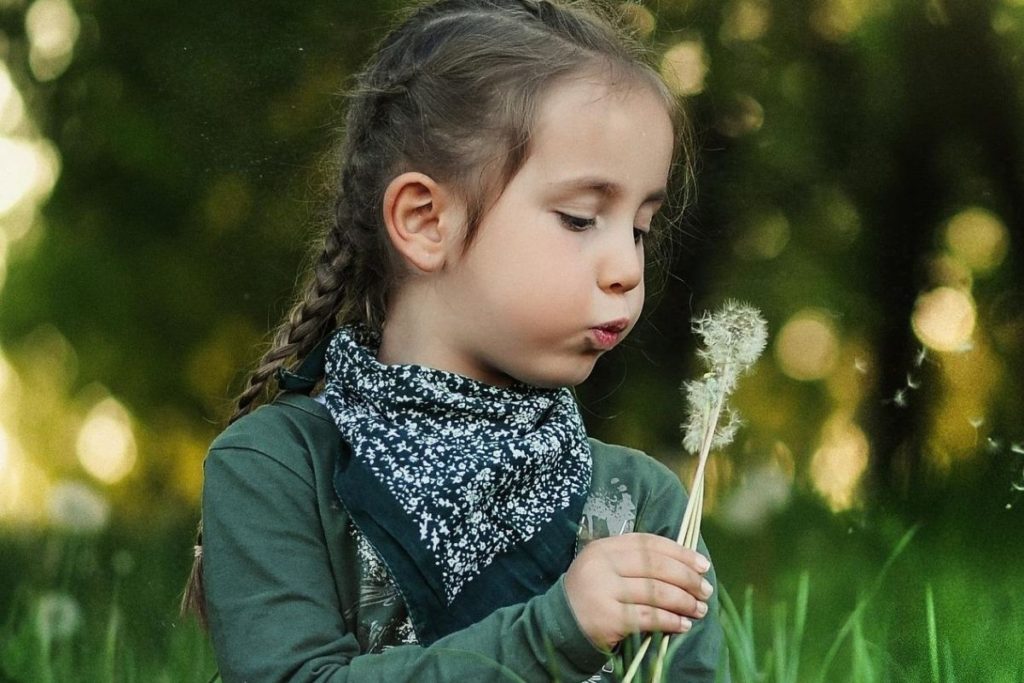 Another disadvantage of landscape fabric is that it prevents organic mulch from naturally decomposing into the soil. And, as bits of mulch break down on top of the fabric barrier, they can clog the small openings in the woven material, preventing water from reaching the roots of your plants. Landscape fabric can also make it difficult for earthworms to slither down into the earth and break up the soil to help your plants thrive. 
Alternatives to Landscape Fabric
Ranging from free to inexpensive, two easy-to-access alternatives to landscape fabric are newspaper and burlap. Instead of rolling out landscape fabric, spread two to three sheets of newspaper (discarding any glossy ad inserts) or lay a single layer of burlap down instead. Hold either alternative to landscape fabric in place with rocks, pins, or another type of weight. Then, cut an "x" and place your plants as you would when using fabric.
Pro Tip:  Contact your favorite local coffee shop to see if you can purchase burlap coffee bean bags to use as a weed barrier in your yard. They might even give you some for free!
Topping Off Landscape Fabric and Landscape Fabric Alternatives
Whether you choose to use landscape fabric, newspaper, or burlap, top the weed barrier with some type of mulch. Some of the most common organic mulches used in Kansas City yards are shredded bark and wood chips. Crushed rock, gravel, and river rock are common inorganic mulches.
Regardless of the type of mulch you choose, keep a one to three inch layer of mulch around the plants in your garden and the trees in your yard.
Installing Landscape Fabric in Your Kansas City Yard
Visit Rolling Meadows Landscape in Overland Park on 151st Street between Pflumm and Quivera to let our landscaping experts help you pick the best landscape fabric, flowers, mulch, and other items for your Kansas City yard.
Areas We Service Near Overland Park
Rolling Meadows Landscape services Overland Park, Kansas, and the neighboring cities of Gardner, Kansas City, Leawood, Lenexa, Merriam, Mission Mills, Olathe, Prairie Village, Shawnee, Stanley, and Stillwell.