Unlike annuals that need to be replaced each season, perennials are plants that live for more than three years. So when you add perennials to your Johnson County yard, you get to enjoy the fruits of your labor for many years to come. These flowering perennials for shade do exceptionally well here in Overland Park, across Kansas City, and throughout USDA plant hardiness zone 5-6a.
Astilbe (False Goat's Beard)
These dense green plants produce a plume of flowers that include white, pink, purple, and red. Additionally, when you plant these flowering perennials in shade, you attract butterflies and other beneficial insects to your Overland Park yard.
Dicentra (Bleeding Hearts)
Earning its nickname from the delicate heart-shaped blooms that appear in early spring, these flowering perennials do well in shade and part-shade across the Kansas City metro area. Not only are they easy to grow, but they are also deer and rabbit resistant.
Heuchera (Coral Bells)
Also known as coral bells, the small bell-shaped flowers that bloom on tall stems atop the evergreen base of heuchera plants attract hummingbirds to your Overland Park yard. They also make great cut flowers for your home.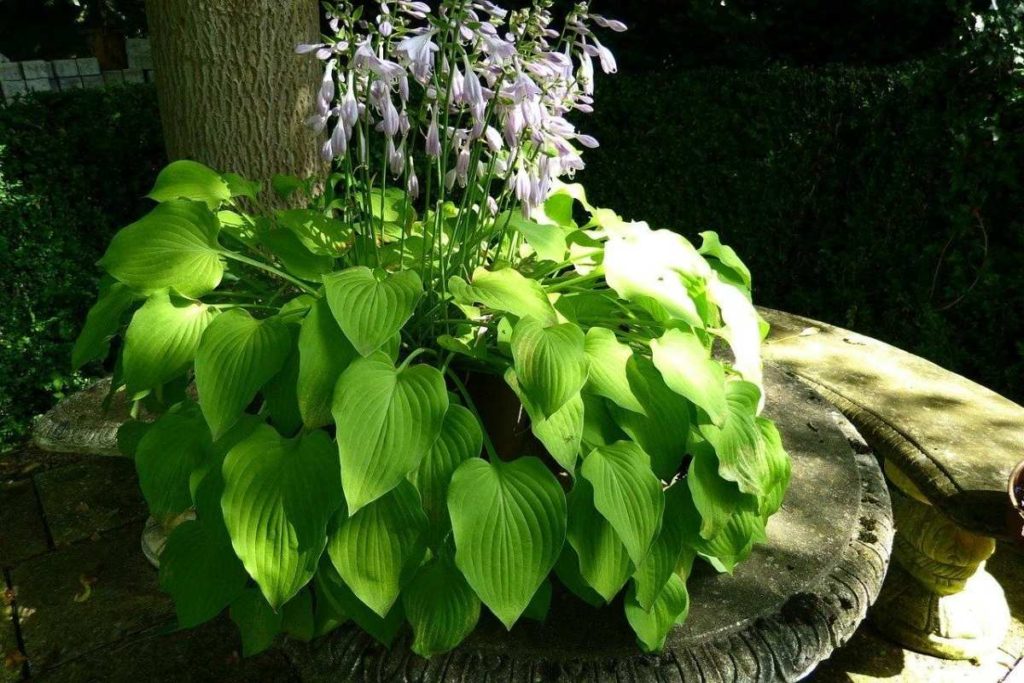 Hosta
The leaves on these popular perennials for shade range from white to variegated to dark green. And when they flower, hosta blooms can range in color from white tipped with pink to deep purple. Three popular varieties of hostas that do well in Overland Park are the Patriot, Frances Williams, and a newer variety, Jurassic Park. 
Pro Tip:  The feather-like fronds of the Japanese painted fern mix well with all varieties of hostas. So consider mixing these perennials in shade with your favorite hostas.
Jacob's Ladder
With small delicate blooms ranging from light lavender to deep indigo, Jacob's ladder will add a range of purple hues to the shady areas of your lawn from mid-spring to early summer. 
Lamium
The soft delicate flowers of lamium typically range from soft pink to deep purple. And, because they are deer resistant, they are a great flowering groundcover for your Overland Park yard.
Lily of the Valley
With dainty white bell-shaped flowers cascading above deep green leaves, lily of the valley add color from spring to early summer in the shady areas of your Overland Park lawn. Their blooms are some of the most fragrant, so add these flowering perennials for a naturally sweet fragrance when you enjoy the outdoors or bring cut blooms inside your home.
Spiderwort
The tri-petal flowers of spiderwort bloom above top long grasslike leaves in shades of blue and purple. Spiderwort is a desired flowering perennial for shade due to its long blooming period, typically lasting for several weeks in the spring. 
Tiarella (Foamflower)
With small spidery flowers shaped like miniature Christmas trees, foamflowers bloom in whites and pinks. Related to heuchera (or coral bells), these flowering perennials for shade are usually not bothered by deer or rabbits.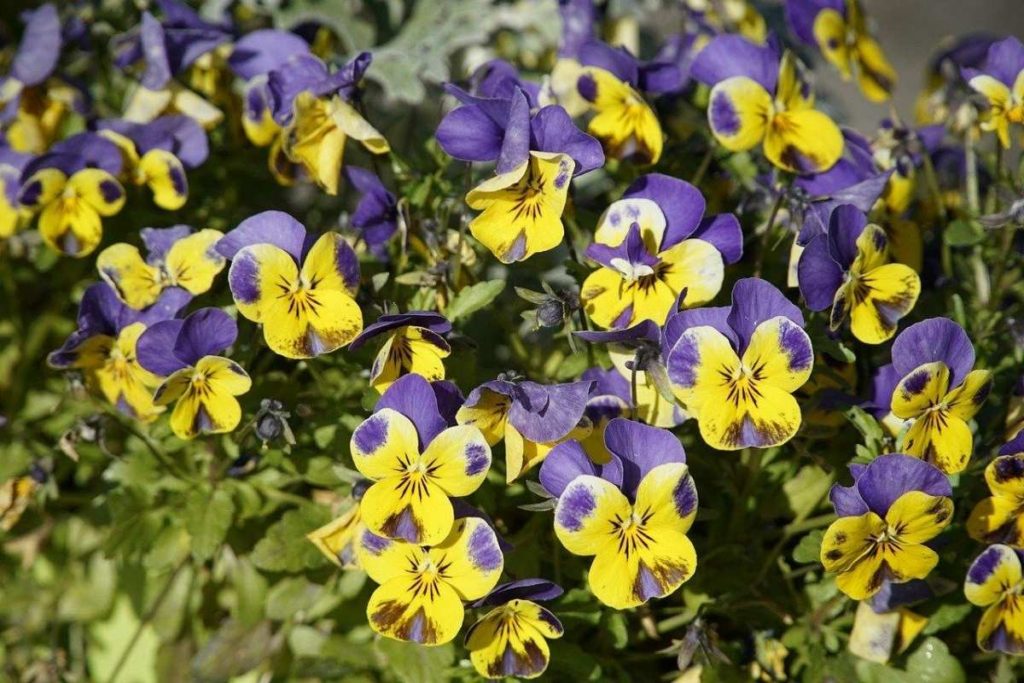 Viola
Available in more than 30 colors, violas look like pansies. But because violas are perennials, they return year-after-year without any effort, adding pops of color in early spring after a long Kansas City winter.
Selecting the Best Flowering Perennials for Shade for Your Yard
Visit Rolling Meadows Landscape in Overland Park on 151st Street between Pflumm and Quivera to let our landscaping experts help you pick the best flowering perennials for shade for your Johnson County yard.
Areas We Service Near Overland Park
Rolling Meadows Landscape services Overland Park, Kansas, and the neighboring cities of Gardner, Kansas City, Leawood, Lenexa, Merriam, Mission Mills, Olathe, Prairie Village, Shawnee, Stanley, and Stillwell.