Garden Center Overland Park, KS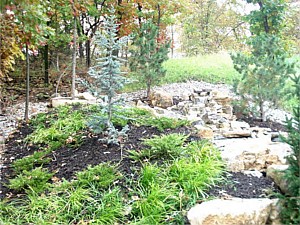 If you are looking for a garden center that offers a complete range of landscaping materials and supplies, please visit Rolling Meadows Landscape and Garden Center. We have a great inventory of ornamentals, shrubs, and trees that are perfect for residential and commercial landscaping projects. All our plantings are being taken care of by our in-house horticulturists to ensure their health and proper growth. We also offer premium landscaping materials, such as topsoil, mulches, fertilizers, organic supplies, and other green products. Our comprehensive product offerings make us the choice of most property owners in Overland Park, Kansas City, Olathe, and surrounding areas.
Visit our garden center now and see for yourself our awesome collection of plantings and beautiful garden setup. Our showroom is strategically located at Overland Park, KS, so you can visit us during your most convenient time. We are open 7 days a week to cater the needs of weekend gardeners, busy property owners, and other homeowners who would like to build a DIY landscape.
Garden Center with a Unique Concept
Here at Rolling Meadows Landscape and Garden Center, you'll not only get your desired plantings, but you'll also see some outstanding garden setups. This will help you conceptualize new design ideas or arrangements for your landscape. Our goal is to inspire clients like you and give you a unique experience when you visit our garden center.
We also offer assistance for those who can't decide which type of plantings to choose. Our personnel will provide tips on how to take good care of your plants and suggest the best plant combinations based on your landscape's overall theme.
Complete Landscaping Material and Supplies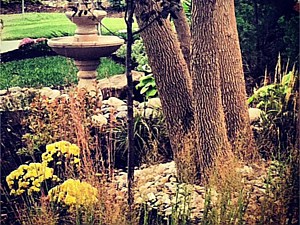 As a one-stop shop, we always maintain a large inventory of plantings and landscape materials. From native plant species and beautiful ornamentals to organic landscape supplies, we have them in our garden center.
Here is our partial listing of landscaping materials:
ground cover
annuals
perennials
shrubs
ornamental trees
turf
statuary
fountains
mulches
topsoil
composting kits
organic fertilizers
natural lawn and garden products
irrigation products
supplies for water features
Just let us know if your needed materials are not on this list. We will source them for you or offer you better alternatives. We also have partnerships with local nurseries in Overland Park, so we are confident that we can provide all your needed plantings.
Premium Products and Healthy Plantings
At Rolling Meadows Landscape and Garden Center, we ensure the quality of our landscaping products. Our plants are sourced from reputable nurseries in Kansas, and they are hand-picked by our horticulturists. Every plant that we offer is healthy and disease free. Meanwhile, the landscape products that we offer are of premium quality. We get them from reputable suppliers, such as Rainforest, Belgard, Fox Farm, AGGRAND, Chikity Doo, Bonide, and MYKE.
A Garden Center Run by Landscaping Experts
The great thing about getting your garden supplies from us is that we can work on your other landscaping needs. We can design gorgeous landscapes, install the plantings that you bought from us, build functional outdoor living features, or maintain the various features and amenities in your landscape. These tasks are performed by expert crews with extensive experience in residential and commercial landscaping.
We hold regular events and classes in our garden center, so make sure to check our site more often for schedules and promotional offers. You can call our hotline at (913) 897-9500 to get the latest information.
We Provide Services to the Following Cities and Towns in KS: