Landscaper Kansas City, KS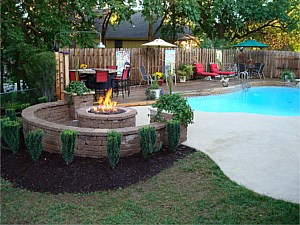 Achieving a one-of-a-kind landscape will only be possible if you hire a competent and experienced landscaper. He or she will be able to transform your ideas and desires into wonderful landscape elements. The expert handling of landscape features and the creative combination of various elements will surely make your property stand out in terms of beauty and functionality.
However, searching for a landscaper who can guarantee these beautiful transformations in your outdoors can be a difficult task. You have to ensure that you're hiring the right one and not a neophyte in this specialized field. Fortunately, residents of Kansas City, Overland Park, and Olathe need not look far in their search for the best service provider. They can just hire Rolling Meadows Landscape and Garden Center. We are a locally based landscaping company that only employs experienced landscapers.
Please connect with us today at (913) 897-9500 or visit us at our office to personally talk to one of our landscaping personnel. Rest assured that we can realize your dream landscape at a cost that won't ruin your budget.
Our Expert Landscapers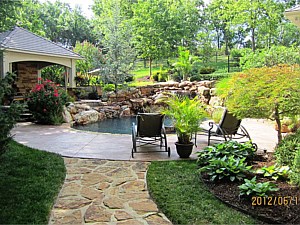 As mentioned, our company employs the best landscaping crews in Kansas City. All our personnel have formal training and possess the necessary certifications in the different areas of landscape work. But these credentials do not stop us from improving our craft. We make sure that our crews are updated on the latest trends in landscape design and installation. This is our way of assuring clients that we can create the kind of landscape that they have been dreaming of.
Here are some of the good reasons why you should hire us as your landscaper:
our owner has over 15 years of experience in horticulture and landscape design and obtained his degree in Horticulture and Design from Kansas State University
our crews are creative, professional, and dedicated to provide clients with excellent services
we can work on residential and commercial landscaping projects
we are experts in creating living landscapes and functional outdoor living spaces
our landscaping team has decades of combined experience, making us the most experienced landscapers in the state
we are proficient in performing various landscaping tasks, such as installation of plantings, grounds maintenance, landscape design, water feature design, and installation of other critical landscape elements
each member of our team is a certified landscaper and has extensive experience in residential and commercial landscaping projects
we have reliable partner suppliers who provide us with premium landscaping materials and supplies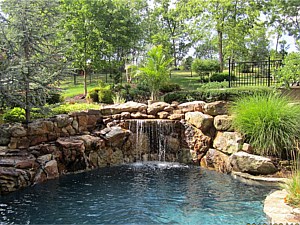 Awesome Landscapes at Affordable Costs
Another reason why our company is the preferred landscaper by most property owners in Kansas City, KS is the competitive rates that we charge for our services. At Rolling Meadows Landscape and Garden Center, we have client-friendly rates, so you should not worry about the cost of hiring our landscaping services. We can even work on your set budget and help you choose the best features and amenities that will complement with your home's architecture and outdoor theme. Call us now so we can start creating the outdoor space that you've always wanted - beautiful, functional, and enticing.
We Provide Services to the Following Cities and Towns in KS: